Porno Star - Little Black Dress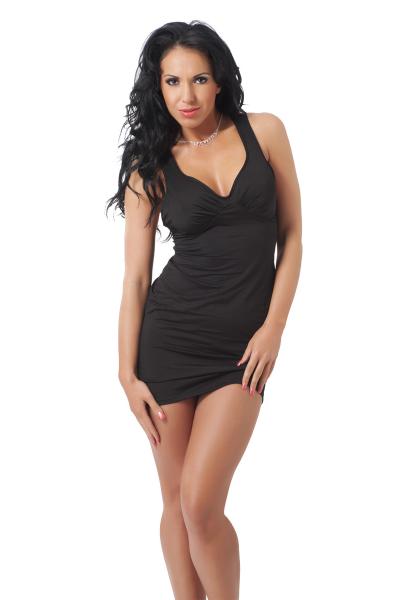 Sexy Black Mini Dress. Broad shoulder straps and plunging funnel neckline. Beautiful criss-cross Prairie style back straps. Nipped in waist to follow your curves. Ultra high micro mini hem. Hand made in the Netherlands for the Amsterdam for the club scene and Red Light District, this dress will put you in the top drawer of sexy clubbers.
Take off your clothes and shut the door
Pornographic monster on the floor
That's what you like, I'll come some more
Don't you know we fuck for money
I'm a big dick, mother fucking porno star?
In my face, on top again
Dead lay lover never wins
Never had a chance to love you
Never want to see you cry
This stunning micro mini club dress is part of Body Body's unique micro mini club dress collection. We have gathered together our selection of the finest and most stylish micro mini club dress on the market to give the beautiful woman the micro mini club dress that she deserves.
90% nylon, 10% spandex. One size fits most. Color Black. Made in the Netherlands.