Solar Flare One Piece Slingshot Thong Bikini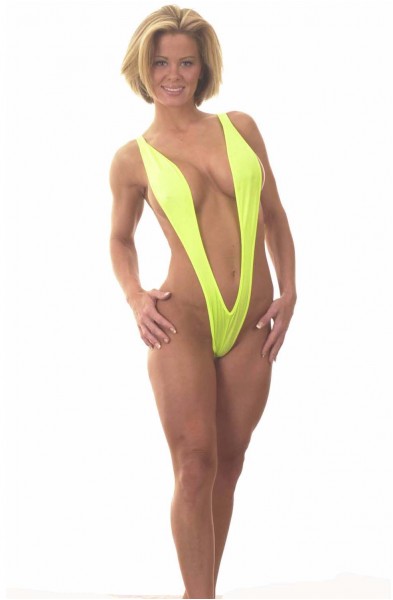 Solar Flare One Piece Slingshot Thong Bikini. This miracle of engineering is just about the hottest one-piece swimsuit you can find! A real must-have for the woman who has it all and wants to show it off. This classic slingshot thong bikini is perfect for exotic dancers, strippers, erotic entertainers and bikini contest contestants. Look your best at your next gig with this classic thong bikini design that's made to last so you can wear it again and again.
This stunning thong bikini swimsuit is part of Body Body's unique thong bikini Swimwear Collection. We have gathered together our selection of the finest, most stylish and most comfortable thong bikinis and bathing suits on the market to give the fuller chested woman a selection of fit, fashion and style. Women will be interested in all of Body Body's thong bikinis. The class act in extreme women's bikinis. Very sexy. Colors White Black "Baby Blue" "Baby Pink" "Hot Pink" Lime Purple "Royal Blue" Red Yellow. Four way stretch means one size fits most. Fully lined. Made in USA. 85% Nylon 15% Spandex. Model Maryann Curtin. Think sexy. Think Body Body.
$41.95
Price in reward points: 35759
Tags: Solar Flare One Piece Slingshot Thong Bikini, SW39, One Piece Swimsuits