Gold Rush - Gold Non-Piercing Nipple Jewelry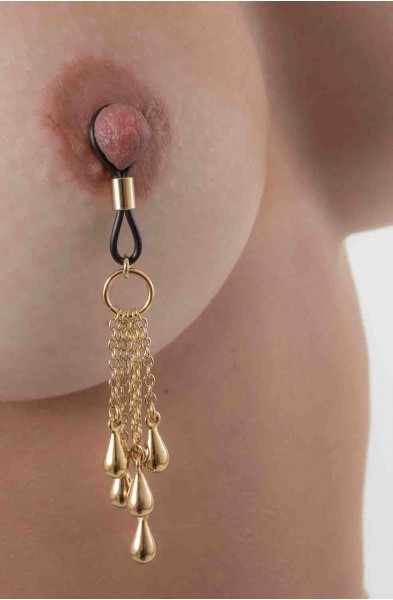 Shower of 24 Carat Gold Breast Jewelry
Precious Metal Nipple Pearls
The rush is on as a shower of 24 carat gold rains down from your aroused nipples onto your shimmering torso.
Fine non-piercing jewelry is made of high-quality materials such as 24 carat gold and has a wide variety of combination options. Your taste may incline to a simple, stylish piece or to something that looks more elaborate. There's everything you want in Gold Rush - Gold Non-Piercing Nipple Jewelry collection. You can even get non-piercing jewelry that mimics a piercing while being painless.
Non-piercing nipple jewelry is also very safe and doesn't cause pain or infection. No-piercing gold nipple rings are made to stimulate the nipples without piercing them. They are made of 24k gold plate.
10 microns (1 micron 16 carat, 9 micron 24 carat) of 24 carat gold plate. Adjustable noose for an excellent painless fit on your nipple. One size fits most. Comes as a pair. Designed at Body Body's award winning jewelry atelier by a top artist and hand crafted in Paris. Hypoallergenic. Think erotic. Think Body Body.
Precious Metal
Plate
24 carat gold plate