Let It Go - Mesh G-String Panty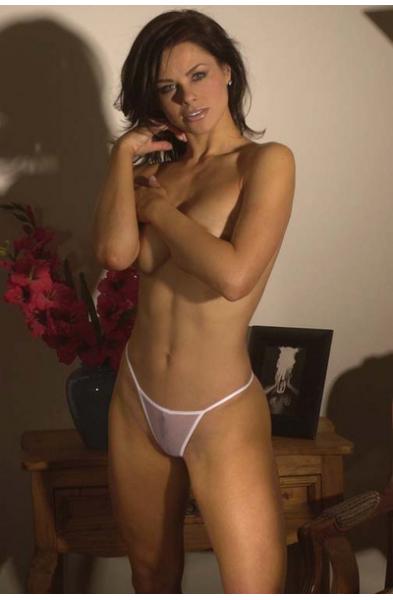 Larger Sheer Front Patch With a Tiny G String
Thong Panty for Everyday Wear
Let It Go - Mesh G-String Panty. Sheer mesh in an ultra sexy G-String. The closest thing to being nude! Tiny spaghetti strap T-Bar back with micro triangle front into transparent glissenet. Show it all. You will need several of these sexy panties for every day wear under casual or even formal clothes. Get several in each color so you never run out. Sheer shiny mesh is always luxurious in a sexy thong g string panty. If you want to be a sexy girl, you have to have this panty. Sheer see-through glissenet in an ultra sexy G-String. This gorgeous sheer crotchless mesh thong panty is part of Body Body's ever sexy Better Than Nude Collection. We have commissioned a selection of designs of the tiniest most outrageous and most comfortable thong and g-string panties including this skimpy sheer mesh g-string confection to give the erotically confident woman a selection of style and sexiness. As a gift, this sexy thong panty will return your thoughtfulness a thousandfold.
This elegant and fashionable thong panty is part of Body Body's signature thong panties collection. We have gathered together our stylists' selection of the sexiest and most beautiful thong panties to give the adventurous woman the pleasure and attractiveness in a thong panty that she deserves. Acquire a unique thong panty from Body Body's sexy Better Than Nude Thong Panties Collection today.

Better Than Nude. Colors Baby Pink, Baby Blue, Midnight Black, Devil Red and Virgin White. One size fits most. 90% Nylon/10% Spandex. Think sexy. Think Body Body.