Changing the Game - Cire Wet Look G String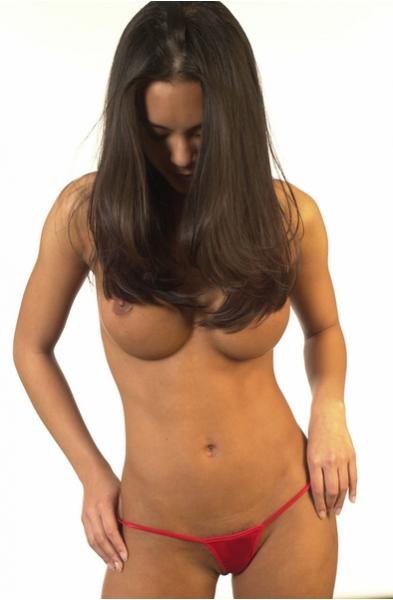 Shiny G String Panty
Works as an Outrageously Skimpy Bikini Bottom
Changing the Game - Cire Wet Look G String. Try on the Wet Look with the sparkle of shiny cire in the tiniest of Micro G-Strings. You'll be pleasantly surprised at the comfort of these panties. It's better than wearing nothing. There is a different sparkle to each color so you should try them all. They will add zest to your feel as you wear them under a pair of designer jeans. or else match them with nothing more than high heels and have some romantic fun. An extra special bonus is these G Strings match our wet look cire tops for color. So if you're a bikini contest girl or if you just like making an impression on a Brazilian Beach wear these g strings as a thong bikini bottom. Use your imagination and come up with the perfect sexy outfit. They're all part of our Nanokini Collection.
This elegant and fashionable thong panty is part of Body Body's signature thong panties collection. We have gathered together our stylists' selection of the sexiest and most beautiful thong panties to give the adventurous woman the pleasure and attractiveness in a thong panty that she deserves. Acquire a unique thong panty from Body Body's sexy Better Than Nude Thong Panties Collection today.
Colors Red, Black and White. Four way stretch means one size fits most. 85% Nylon 15% Spandex. Better Than Nude Collection. Model Midori. Think sexy. Think Body Body.
Finish
Fabric
Sheer Mesh
Style
Thong
G String