Beneath the Burn - G String Panty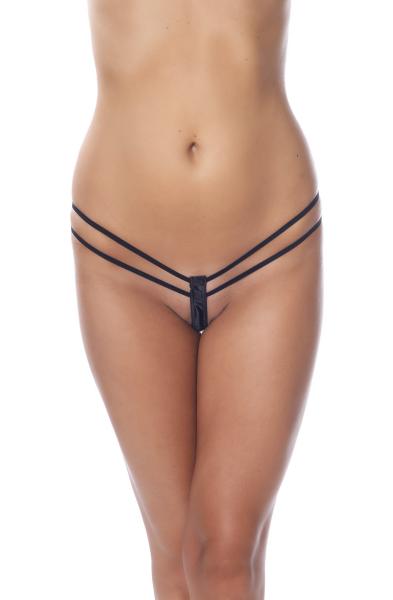 Beneath the Burn - G String Panty. Body Body's strappy thong panty is a unique designed g string that shows off your hips and figure to their best advantage while providing a beautiful sexy lingerie decoration. A rectangular band just barely covers your vagina. It is attached on either side to double waist straps that curve around your butt to the corresponding g-string that nestles in your anus. These panties are so comfortable they can easily be worn all day under jeans of a mini skirt. They are also fabulous for romantic encounters all by themselves or matched with an open cup bra and some high heels from Body Body (See below).
This elegant and fashionable thong panty is part of Body Body's signature thong panties collection. We have gathered together our stylists' selection of the sexiest and most beautiful thong panties to give the adventurous woman the pleasure and attractiveness in a thong panty that she deserves. Acquire a unique thong panty from Body Body's sexy Better Than Nude Thong Panties Collection today.
This G-String is made of 80% Polyester and 20% Nylon. Color Black. One size fits most. Exclusive European sex toys and erotic lingerie only at Body Body. 90% Nylon/10% Spandex. Think sexy. Think Body Body.