On Dublin Street - Pearl G String Panty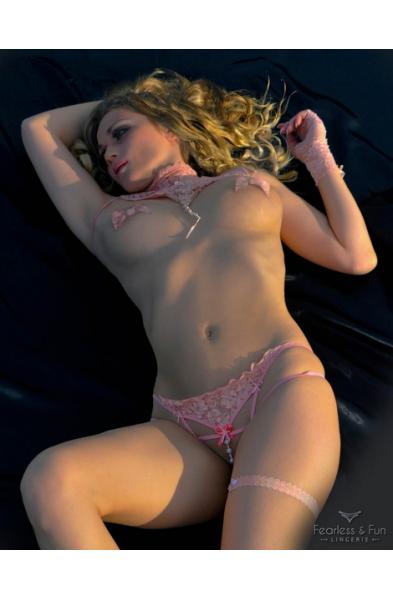 Crotchless Lace Thong with Satin Ribbons
G String Backless Panty
On Dublin Street - Pearl G String Panty. A complex panty that's more like sexy lingerie than simple every day panty wear. Beautiful pink color floral lace with straps and bows. Faux pearl beads in the front. The satin bands wrap around your body to hold in place a panty that's completely bare with a tiny satin strip nestled in your anus. Thin strips of lace on this sexy panty end in cunning sating bows. This sexy thong panty is for passionate sex. Give it as a gift to a beautiful woman and watch the sparks fly. Where can you find the sexiest lingerie and the best sexy panties? Body Body.
This elegant and fashionable thong panty is part of Body Body's signature thong panties collection. We have gathered together our stylists' selection of the sexiest and most beautiful thong panties to give the adventurous woman the pleasure and attractiveness in a thong panty that she deserves. Acquire a unique thong panty from Body Body's sexy Better Than Nude Thong Panties Collection today.
Color Pink. One size fits most. 90% Nylon/10% Spandex. Think sexy. Think Body Body.