If You Leave - Lace and Pearl G-String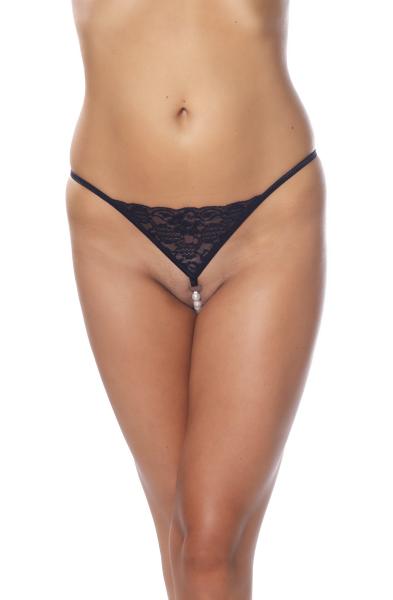 If You Leave - Lace and Pearl G-String. This probably as beautiful a Sex and The City panty as you are likely to find. The broad luxurious lace triangle is made from the finest Belgian lace in a signature art nouveau design. The pearls are extra large and fit right inside your pussy. Stimulate yourself and enjoy the very best in European lingerie art at the same time. Have you thought of wearing Body Body pearl thong panty under a mini dress or better yet under your jeans? The beads of this sexy g-string panty are guaranteed to tickle your fantasy and keep you aroused all day. Or else match them with a pair of stiletto heels from Body Body (See below) for your next romantic encounter.
This elegant and fashionable thong panty is part of Body Body's signature thong panties collection. We have gathered together our stylists' selection of the sexiest and most beautiful thong panties to give the adventurous woman the pleasure and attractiveness in a thong panty that she deserves. Acquire a unique thong panty from Body Body's sexy Better Than Nude Thong Panties Collection today.
This G-String is made of 90% Nylon and 10% Spandex. Color Black. One size fits most. Exclusive European sex toys and erotic lingerie only at Body Body. 90% Nylon/10% Spandex. Think sexy. Think Body Body.