Belgian Lace Garter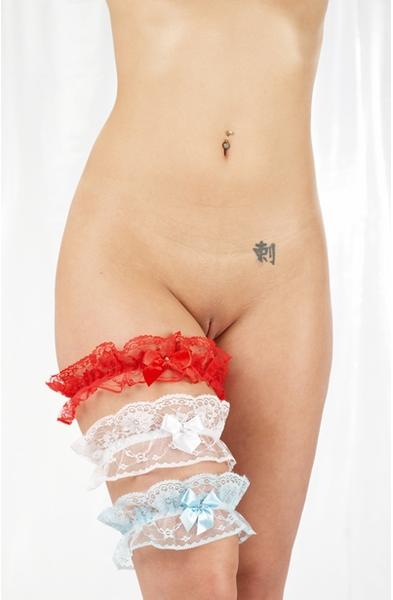 Sexy Lace Garters
Comes in packs of two. Every bride needs these garters from Body Body. Sexy and naughty. These fun garters are also perfect for costumes, Halloween or otherwise and for professional entertainers and dancers. Our lace garters are priced so you can always keep them in stock. Unique design with fancy frilly lace hem. Just the right accessory for your new lingerie. One size fits most.

Belgian Lace Garter. Buy exquisite luxury lingerie from Body Body made from the finest materials including high end Belgian lace. The finest in sexy lingerie. Colors Black,Red, White and Blue. 100% Nylon. Made in The Netherlands.
Make that special someone take it off even if it's not your wedding day! Decorative lace with bow.

This stunning lingerie is part of Body Body's unique show girl and stripper wear collection. We have gathered together our selection of the finest and most stylish lingerie and and stripper and showgirl outfits on the market to give the top shelf dancer the leg up with stripper wear she deserves. Think sexy. Think Body Body.