Left Drowning - Crotchless Backless Catsuit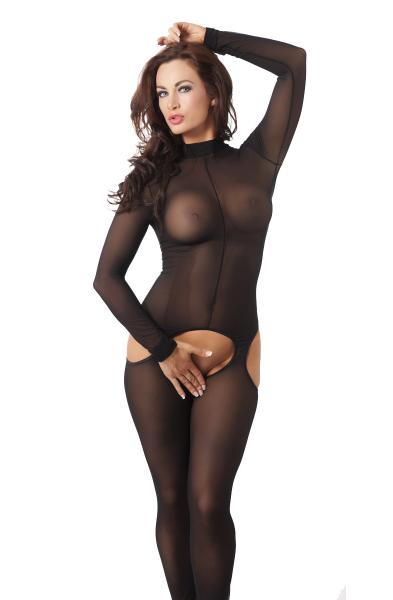 Crotchless Backless Catsuit - Sexy Lingerie. Buy exquisite luxury lingerie from Body Body made from the finest materials including high end Belgian lace. The finest in sexy lingerie. This comfortable cat suit offers a simple yet elegant semi-sheer look with open front and back and full feet. Shoulder straps, underarm, chest, and back trim is made from a soft and comfortable non-binding elastic with just a touch lace trim. Quality, durable stitching throughout. Dare to wear it under your favorite outfit. 100% Nylon. One size fits most.
This stunning lingerie is part of Body Body's unique show girl and stripper wear collection. We have gathered together our selection of the finest and most stylish lingerie and and stripper and showgirl outfits on the market to give the top shelf dancer the leg up with stripper wear she deserves.