Philanthropist- Solid Sterling Silver Penis Ring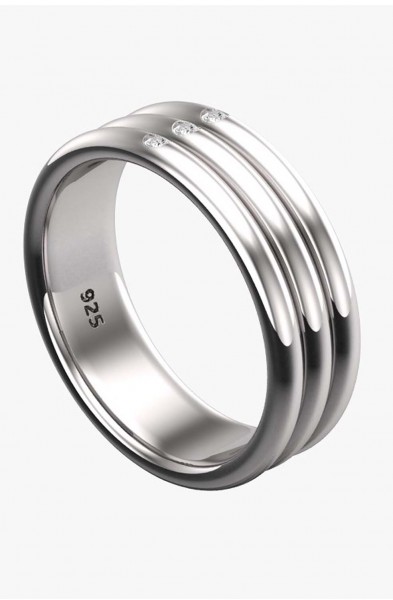 Solid Sterling Silver 925 Penis Jewelry
3 Swarovski Zirconia Gemstones


Body Body's Philanthropist continues the revolution in luxury erotic jewelry we began with Magnate. It's a penis ring beautifully designed by expert craftsmen and created in the finest materials, Solid Sterling Silver 925 and three Swarovski Zirconia jewels. Nothing like it has ever been created before. This piece distinguishes the admirable male from all others. It comes in 25 mm, 30 mm, 35 mm and 40 mm inside diameter to fit most penis girths. The soft rounded design of the ring is exceptionally comfortable. The three inspiring Swarovski jewels stand out prominently and sparkle brilliantly with every flash of light as only Swarovski Zirconia and fine diamonds can.


Sterling Silver


What is Sterling Silver?

The awe which silver inspires has led it to be called the metal of the moon due to its milky white greyish color and the brilliance with which it almost seems to sparkle. Jewelry and coins have been minted in sterling silver since around the 12th century. The mediaeval name for silver coins was "Easterlings" Eventually people began to refer to sterling silver as simply Sterling a name that is now used to denote the highest grade of silver.

How to Identify Sterling Silver

So what is the difference between silver and sterling silver? Pure silver is impractical since it is too soft for most uses. This problem is solved by mixing pure silver with small amounts of hardening metals. The result is sterling silver.

The quickest way to identify sterling silver is to look for a mark or stamp called the "hallmark." Certified sterling silver will be stamped or marked with the word "sterling" or "925."The hallmark displays the amount of pure silver content.

What is 925 silver? In fact it's the same thing as sterling silver. Sterling silver and 925 silver are both made from the same silver alloy blend, with the only difference being the name. Any item of silver jewelry labeled sterling or 925 is in fact sterling silver.

Sterling silver is an alloy made from 92.5 percent silver and 7.5 percent of another metal. The alloys protect the soft pure silver in jewelry and coins from deformation or destruction. Sterling silver can be alloyed with zinc, copper or nickel. The small amount of of an alloy such as copper added to sterling has very little effect on the metal's value. Instead, the price of sterling silver is affected by the labor involved in making the item, the skill of the craftsperson, and the intricacy of the design. While the United States, Europe and most of the world enforces a strict standard of sterling silver at 92.5 silver to 7.5 copper or other alloys, there are other standards. Some countries, including France have a standard of 95 percent, however 92.5 is the most common. Metals that contain less than 92.5 percent silver are not sterling silver, which is important to keep in mind when buying sterling silver.

All solid sterling silver jewelry from Body Body is stamped 925.

Caring for Your Sterling Silver Jewelry

The result of the alloy process also produces that signature silver color: bright, shiny and metallic. The only concern regarding this beautiful metal is that it can tarnish, which is why it's important to regularly clean and maintain sterling silver jewelry with silver polishers.

With proper care your fine quality sterling silver jewelry will last a lifetime. To minimize scratches and other damage, store your silver jewelry in either a cloth pouch or a separate compartment in your jewelry box. Avoid exposing your silver to household chemicals like bleach and ammonia or chlorinated water; these chemicals can damage sterling silver.

Clean Your Silver Jewelry Regularly

Care should also be taken to prevent silver tarnish buildup, a dulling that naturally occurs when silver reacts with sulfur or hydrogen sulfide in the ambient air. To clean your silver use a soft cloth with a polish formulated specifically to remove tarnish. Body Body includes a polishing cloth along with your jewel. You can find fine silver polishes and solutions appropriate to remove tarnish at hardware stores or specialty craft stores. Tarnish is most easily removed when it first becomes visible, although wearing your silver jewelry often is the best way to prevent tarnish from building up. Regular cleanings of all your silver items will prevent tarnish and keep your silver bright and sparkly.

Sterling or 925 silver is hypoallergenic, non-irritating and safe.


Swarovski Zirconia


Simply put, Swarovski Zirconia is a cut above standard Cubic Zirconia.

Zirconia is considered to be the best diamond alternative ever developed. Swarovski Zirconia is the highest quality zirconia available. The reason is that it is cut to standards equivalent to those set for the finest cut diamonds.

Swarovski cuts its gems to those ideal proportions which yield maximum sparkle and fire. The Swarovski Pure Brilliance Cut has 57 perfect facets that make for fantastic light refraction and brilliance. It is virtually indistinguishable to the naked eye from even the highest quality diamonds. Even the famous Tolkowsky diamond ideal cut doesn't surpass Swarovski Zirconia in beauty and sparkle. A computer model based on GIA data from the Gemological Institute of America confirms that the round Pure Brilliance Cut Zirconia offers the same brightness as the Tolkowsky Diamond.

Swarovski Zirconia is as beautiful and valuable as any naturally-grown precious gemstone.


Additional Information

Sizes are the inside diameter of the ring.

Package includes:
Philanthropist - Solid Sterling Silver Penis Ring

Polishing Cloth for Silver, Gold and Platinum 3"x3"




Custom Cardboard Storage and Transport Box

Certificate of Authenticity