Sta-Hard Super Spray 7/16 Fl. Oz.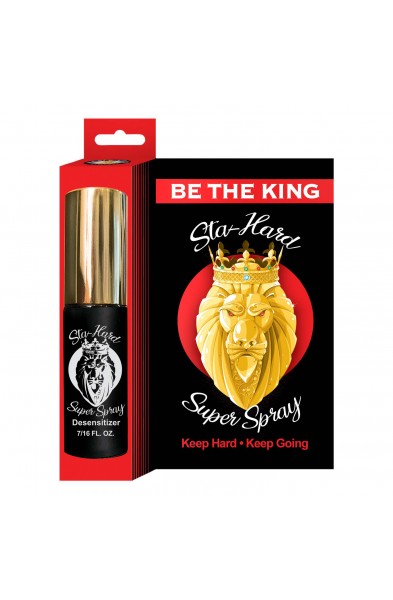 Be the king with Sta-Hard Super Spray! Sta-Hard is an effective way to reduce oversensitivity and help the user last longer. Spritz 1-2 sprays onto the penis before intercourse to mildly numb the glans, then allow a few minutes for the product to absorb and take effect. The penis should be lightly desensitized but still able to maintain an erection. The user may apply additional sprays when needed.

Made in the USA
Keep hard, keep going
Cum when you want to and not before!