Massage Candle 2 Oz Prepack Display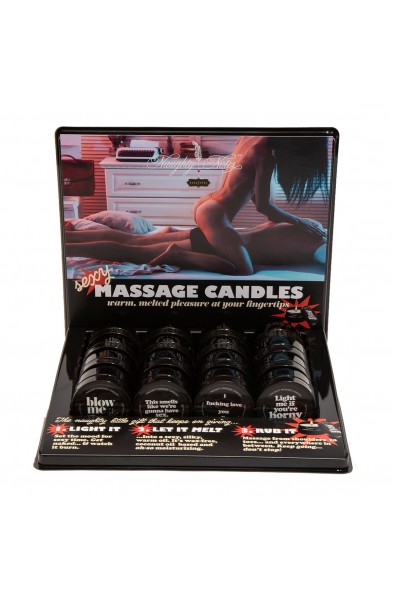 Visually attractive PDQ display prepack (with versatile interchangeable backing). Includes printed product features and selling points to draw in customers and educate store employess.

Each display contains: 4 massage candles each of the following cheeky sayings in top selling vanilla cream scent:

"This Smells Like We're Gunna Have Sex"
" Blow Me"
" I Fucking Love You"
" Light Me If You're Horny"

Great to place on: shelves, table tops or next to register for impulse purchase. Each individual candle is TSA approved. Made in the USA.