Dr. Skin Mini Double Dong - Mocha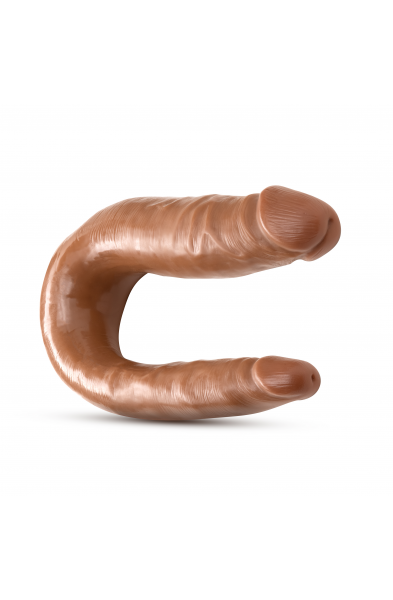 The doctor will see you now! The Dr. Skin Mini Double Dong is open for practice, ready to aid you in exploring creative possibilities. This soft, U-shaped toy flexes and curves, making it ideal for double penetration or for comfortable use between partners. Grip its U-shape curve and move both heads for blended pleasure! Featuring 2 different-sized ends for comfort: slim on one side, and average girth on the other. Made of lab-tested non-porous PVC, Dr. Skin toys are body safe, phthalate-free, and easy to clean.

FEATURES
Soft, Lifelike Feel with Realistic Detailing
U-Shape Is an Easy-Grip Handle For Ease During Use
Made of Non-Porous PVC. No Fragrances, Phthlates, Paraffins, or Latex
Ideal for Double Penetration
12.5" (31.75 cm) Total; 1" (2.54 cm) Width (Narrow End) 1.5" (3.81 cm) Width (Wide End)

Care & Cleaning: Wash with soap and water or toy cleaner before and after each use.