Stiffy 2-Pack Bulge-Rings - Clear Ice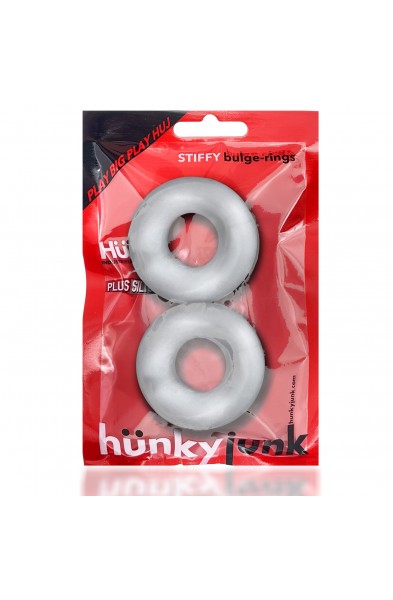 Hunkyjunk STIFFY is the just-the-right size bulge making c-ring. Super-soft stretch and the silky-smooth feel of plus+SILICONE makes this ring the one you crave to wear. Designed thicker at the bottom for more bulge & a stiffer stiffy

Phthalate free

Intended for use as an adult novelty only. Not a medical device.