Fat Willy 3-Pack Jumbo C-Rings - Space Blue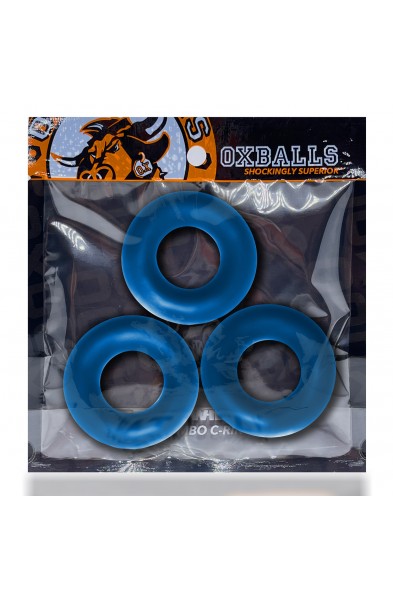 These fat-boy cockrings are the next step up. Willy's 3 non-roll grippy rings are designed to be the right fit for your needs.

FATWILLY's are shaped to grip you soft or hard. These 3 max-grip cockrings that will not roll, flatten out as you stretch so they stay where you put them. No rolling = no pinch. FATWILLY's are called "fuck rings" because they grip tighter for maximum bone hardness.

Made of the softest, rubbery, incredibly stretchy Flextpr, these might be the best size and best rings offered. For you bigger ballers: stack these on your nutbag for gradual rubbery stretch you control.

Right size for more grip where you want, won't roll
3 rings you can layer - cockring or ball ring or shaft ring
Max stretch Flextpr material fits and feels amazing and lasts
OXBALLS strongest material

Intended for use as an adult novelty only. Not a medical device.