Dynamo Delay Spray - 12 Count Display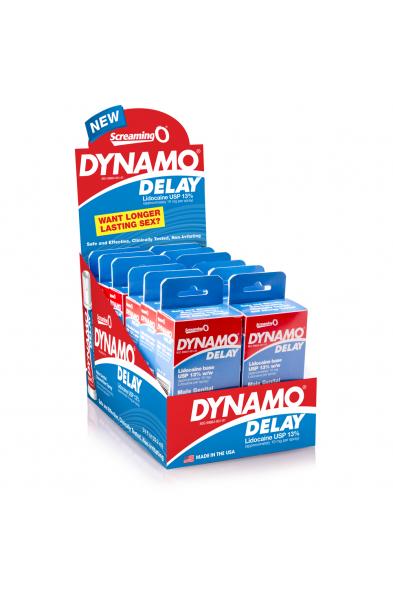 Dynamo Delay male genital desensitizer spray helps in temporarily prolonging the time until ejaculation. Made with Lidocaine USP 13% (approx. 10mg per spray).

This non-irritating formula is clinically tested, safe, and effective.

FDA Registered Product: NDC 69664-001-01

Display includes twelve 0.75 fl oz. bottles (22.2 mL).