Helpless and Exposed - Open Cup Satin Bra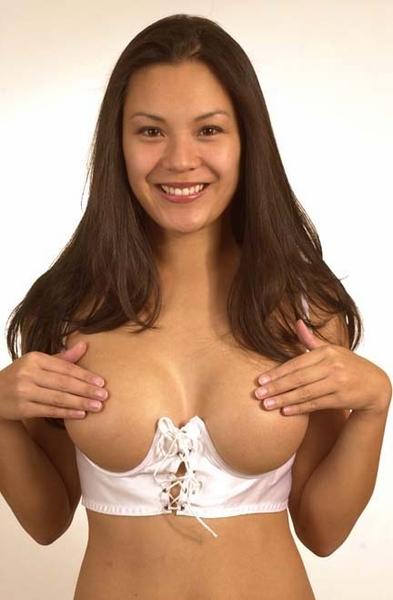 Full Figure Chopper Bra
Helpless and Exposed - Open Cup Satin Lace-Up Bra. This sexy and complex bra delivers maximum erotic charge and perfect fit at the same time. The laces in the front allow the wearer to adjust for band size and even move the underwire cup support. The satin band of this quarter cup bra provides additional support to hold the underwire in place. This bra is meant for a perfect fit. It is a fully open cup bra with floating underwire to expose and display your breasts. The Victorian laces and open bra effect give a feeling of innocent exposure perfect for role play and fetish sessions. It can even be used for real life nursing.
As a reward, a few weeks before she was due and once she started lactating, she gave her husband a special treat and told him he could nurse. His face lit up like a little child's on Christmas morning and he ripped off her clothes in record time. As she had feared, once he latched on an incredibly erotic sensation overwhelmed her body.
Comes in sizes Small, Medium, Large and Extra Large and Colors Virgin White, Devil Red and Midnight Black. Have some fun. Get our Open Cup Satin Bra with front laces now. Adjustable lace-up front for exactly the right amount of cleavage. 85% Nylon 15% Spandex. Better Than Nude. Think sexy. Think Body Body.
$41.95
Price in reward points: 40759
Brands Better Than Nude
Product Code:

B35

Reward Points:

180

Availability:

5

Usually ships in 24 hours
Tags: Helpless and Exposed - Open Cup Satin Bra, ,