Stolen Time - Leather Waist Strap with Changeable Cock Ring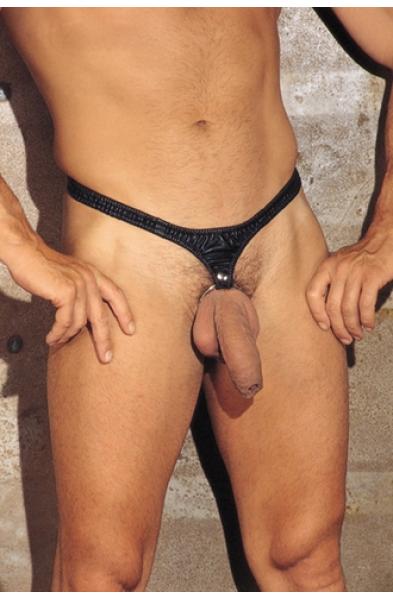 Stolen Time - Leather Waist Strap with Changeable Cock Ring. Superb luxury and solid European construction make Rimba male bondage wear truly exceptional. Shop male bondage and discipline gear at Body Body. Our man's waist strap is made from super soft, elasticized top quality genuine leather. It has a 2" diameter metal ring that can be detached by the large front snap. All edges are rolled and stitched to last for years. This is not a faux leather toy. If you like going commando but don't like thongs that stick to the side of your leg this underwear gives you just enough lift to be more comfortable. It's also solidly rugged. This bdsm item is designed and hand crafted in Amsterdam for that city's famed Red Light District. This item can be worn by anyone into the fetish lifestyle, straight or gay. It makes your angry penis stand straight out as a warning if you're a master or as ready for punishment if you're a sub. Since it's completely butt free you will also be ready for anal penetration of any kind. Color Black. Sizes S (28-30), M(32-36) & L(38-42) in inches for standard US pant waist size. Fabric Leather. For a more loose fit, chose one size larger, the elastic will comfortably compensate.
You shake your head and tell her to bend over and just eat, no hands needed. She slowly bends down to the bowl and starts to eat. Her hair falls forward into the bowl. You tell her to approach, find a thin cord in your kitchen drawer and tie her hair into a rough pony tail. "Now try and eat without wiping your food with your hair."