Donovan's Door - Studded Leather Underwear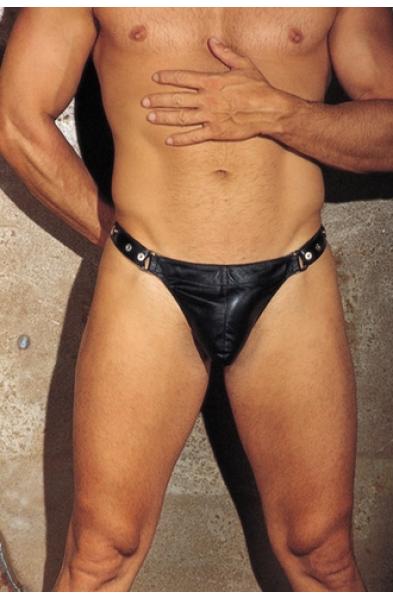 Donovan's Door - Studded Leather Underwear. Superb luxury and solid European construction make Rimba male bondage wear truly exceptional. Shop male discipline at Body Body. High quality, soft, durable real leather. This superb loin strap for the bondage minded male has studded snaps on the waist and crotch loops and a decorative seam down the middle of the pouch front so you can adjust it for a perfect fit. Pouch edges are elasticized leather for a perfect fit. Thong back. Size Adjustable. Color Black. Fabric Leather. Body Body's line of top quality rugged bdsm wear is designed and hand crafted in Amsterdam for that city's famed Red light District. Body Body products are the preferred choice of fetish and bdsm entertainers everywhere, gay and straight, doms and subs.
You establish that she has to eat straight from the bowl, and then you feed her pet treats at intervals. Each time she takes one with her teeth from your hand you make a point of stroking her cheek and telling her what a good little creature she is.