At His Feet - Leather Zipper G String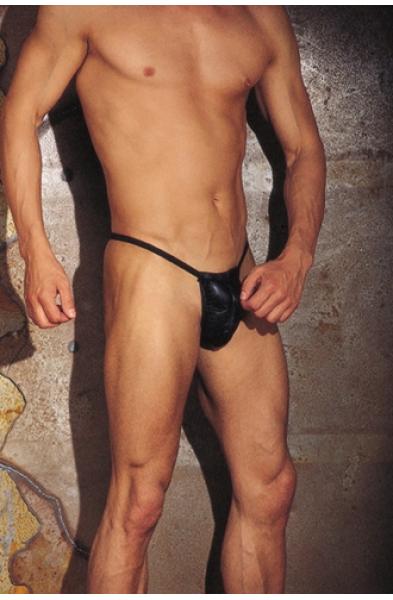 At His Feet - Leather Zipper Front G String. High quality, soft, durable real leather. Zipped down the middle of the pouch front for decor and easy access. Pouch edges are elastisized leather for a perfect fit. Elastic waistband and thong back. Superb luxury and solid European construction make Rimba male bondage wear truly exceptional. Designed and hand crafted in Amsterdam for that city's famed Red Light District, this distinctive leather g-string with a zip front pouch for easy penis extraction is a favorite with fetish enthusiasts and members of the bdsm community everywhere. It can be worn by both doms and subs. Unzipping the front lets your erect penis come out without taking off the thong. Use it for bondage and discipline penis irritation or as a super virile dom device. Shop male discipline at Body Body. Color black. 100% leather. 100% elastic. Think sexy. Think Body Body.
You cross the room, turn and look. Raw as she is, she looks magnificent.